Services
Fabrication Shop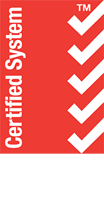 Ketek's fabrication shop is a 7,700-square-foot, CWB-certified facility where we can cut and weld carbon steel, stainless steel and aluminium.
We build our own skids, incinerators, hose reels, jockey boxes, pump control systems and much more. We have the design and drafting talent to bring any project to fruition. And, of course, the fabrication shop falls within Ketek's ISO 9001 certification.
Our Welding Certifications and Capabilities include the following:
Certified by CWB to CSA W47.1, W59 & AWS D1.3.
Welding processes include FCAW/MCAW/GMAW, SMAW & GTAW for low carbon steel
GMAW & GTAW as well as Pulse GMAW for the welding of aluminum
FCAW, GMAW & GTAW for the welding of stainless steel
Plasma arc cutting (PAC) used for the cutting of various types of metal as well as oxy-acetylene cutting (OAC) for the cutting of low carbon steel
Here is just some of the equipment we have in the fabrication shop:
250-Ton Precision Brake Press
Capable of forming 10' long gauge sheets and up to 10' long ¼" thick steel plate
Equipped with a Premium Back Gauge with powered X-axis (horizontal)
R-axis (vertical), plus Z1/Z2-axis (left-right finger) control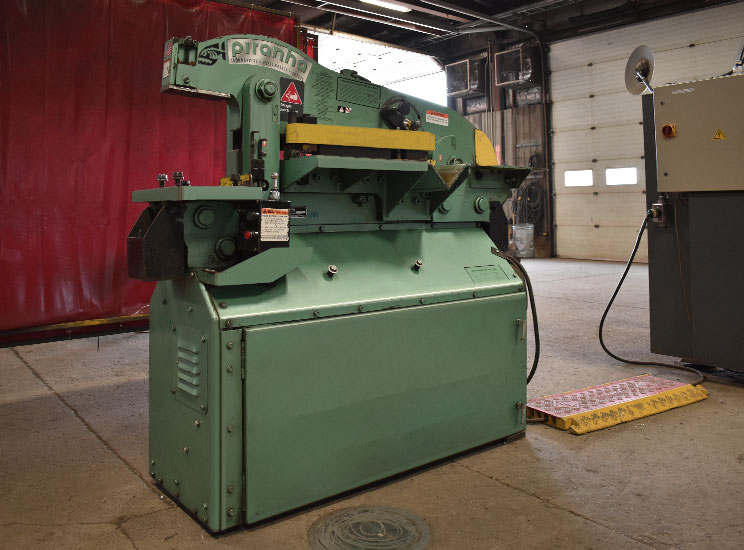 50-Ton Ironworker
Equipped with flat bar shear, angle iron shear, notching shear and various other attachments capable of braking and punching holes and slots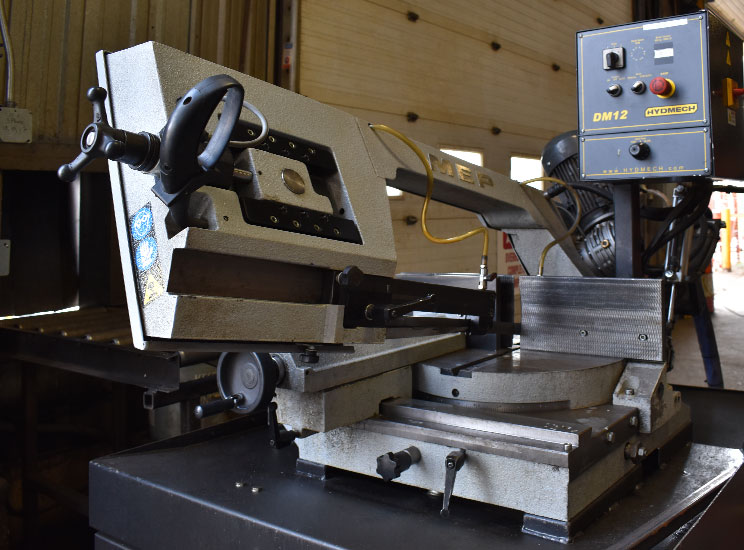 10" Horizontal Bandsaw
A 10" double mitre saw that is capable of cutting 30/45 degrees on most materials up to 10" high by 10" wide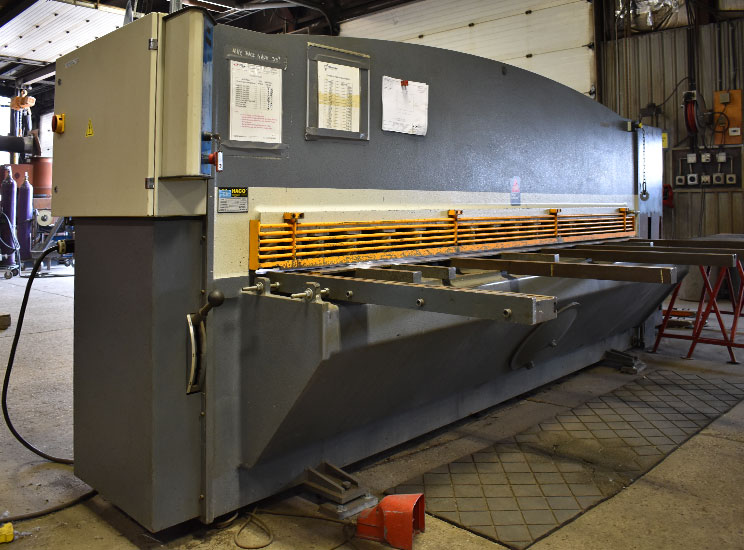 10′ Shear Machine
Capable of shearing up to 10′ x 1/4″ steel or aluminum plate.
7.5-Ton Cranes
The shop is also equipped with two 7.5-ton bridge cranes, which are used to facilitate the fabrication of large projects.