Ketek's manufacturing team is a group of engineers, draftsmen and tradespeople who can design and build anything our clients require.
We can tackle large, sophisticated, unique jobs and will develop operating manuals for the equipment we manufacture.
Areas of expertise include
design and drafting
metal fitting and welding
electrical instrumentation wiring and assembly
industrial building construction and renovation
sandblasting and coating services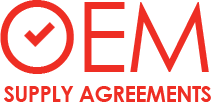 We have established original equipment manufacturer (OEM) supply agreements with strategic suppliers to maintain a consistency of product.
The coordinated capability to make your manufacturing needs a reality.
We have a 7,700-sq-ft, CWB-certified fabrication shop where we weld carbon steel, stainless steel and aluminium. We have a 5,000-sq-ft sandblasting bay and a 1,200-sq-ft, air-pressurized painting and curing booth.
All three facilities fall within Ketek's ISO 9001 certification.