About Us
Corporate Social Responsibility
Ketek's commitment is to operate with ethical business practices in everything we do.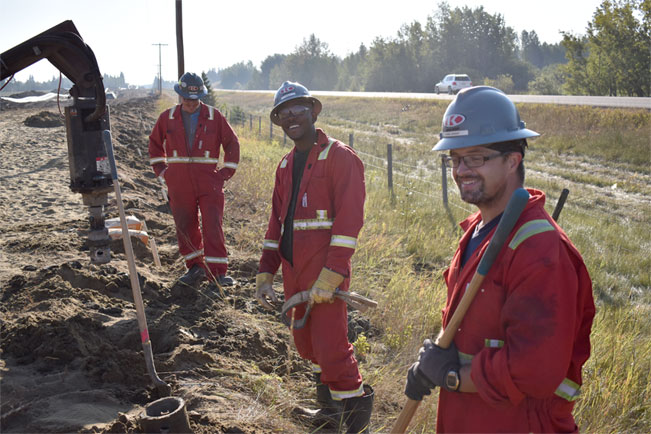 Ketek was founded on principles of fairness and honest dealing, and on the expectation that work be done the right way.
What "the right way" entails has grown and developed over the years, and it's fair to say that it now means taking into account the needs and interests of all stakeholders, from employees to the communities we operate in to the environment.

Health, Safety & Loss Prevention
Our most valuable assets at Ketek are our people and the people we work with. Nothing is more important than their safety and well-being.

Ketek works in partnership with two First Nation businesses to help them provide economic opportunity to Indigenous Canadians and to protect the environment on their traditional lands.