Location:

Blackfalds, AB, Canada
Area of Service:

Industrial
Ketek is one of the few companies in Western Canada that has the equipment and the expertise to carry out a wellpoint dewatering job successfully.
Every now and then, Ketek gets asked to coax water from the ground through the installation and operation of a wellpoint dewatering system. Wellpoints are small diameter, 20-foot-long PVC pipes – think of them as giant straws – with some small slits cut at the bottom of them. They get installed, about 1.5 metres apart, close to the edge of a proposed excavation to remove groundwater. If the water isn't removed, it's impossible to dig because you'll just end up with a big muddy mess.
The wellpoints are connected through a series of pipes to a vacuum system. Turn on the vacuum and the wellpoints act like giant straws, sucking the water out of the ground like a kid on a Slurpee. 
The vacuum strength is limited, so the drawdown ability of a single-stage system is about five metres. Systems can be installed in multiple stages to increase this limitation.
The driller opens up a hole so the wellpoints can be installed. Swampers pack the bottom few feet with sand so the groundwater will flow into the wellpoint. In this case, the driller is going in at an angle because of the overhead powerlines.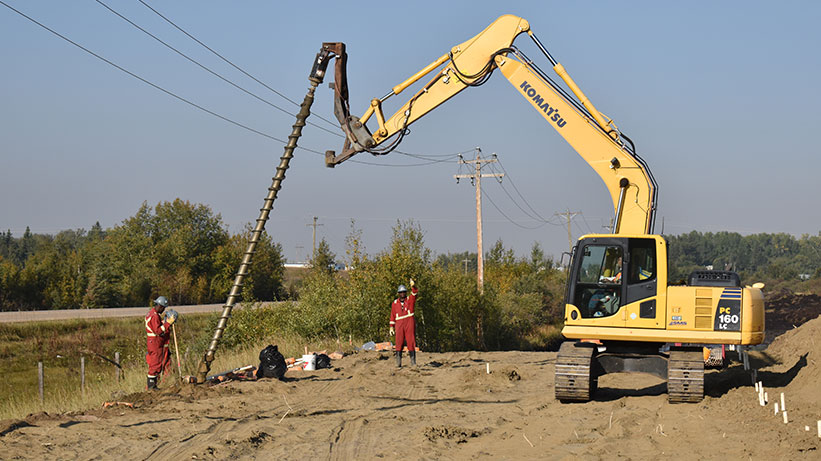 Plugs are installed in the drill bit so dirt is not driven up into the wellpoint.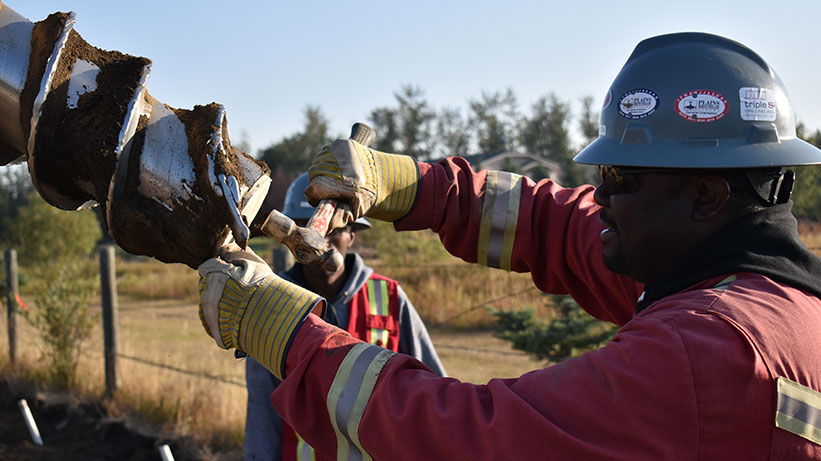 Ketek employees attach swing joints and header pipe to the wellpoints. On the left are the exchangers, which are where the water switches from being sucked by vacuums to being pumped for discharge.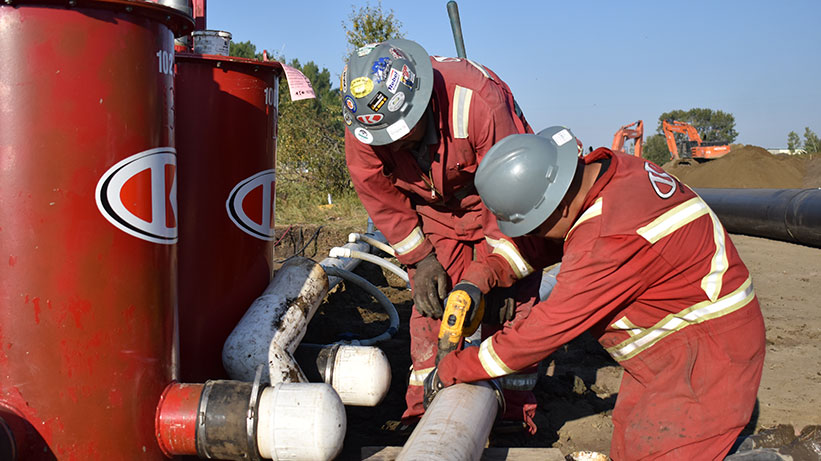 Each swing joint is attached to a wellpoint. Turn on the vacuum and water is sucked up the wellpoint and through the header pipe.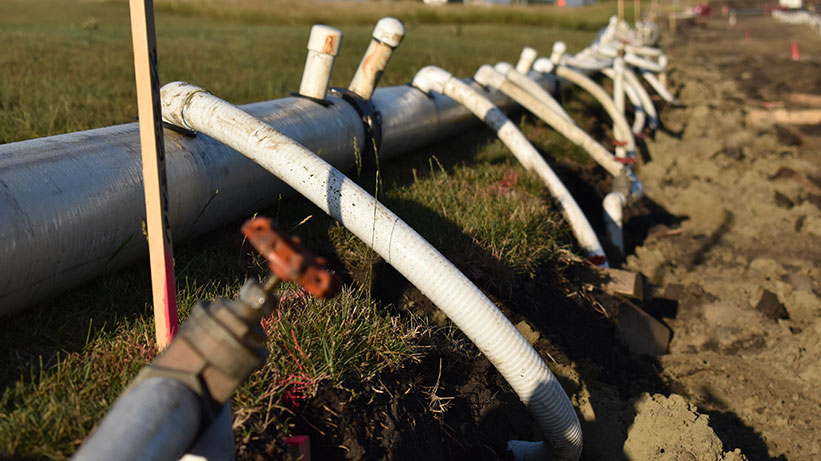 Clean water comes out the discharge line and is deposited far enough away that it won't flow back into the same ground.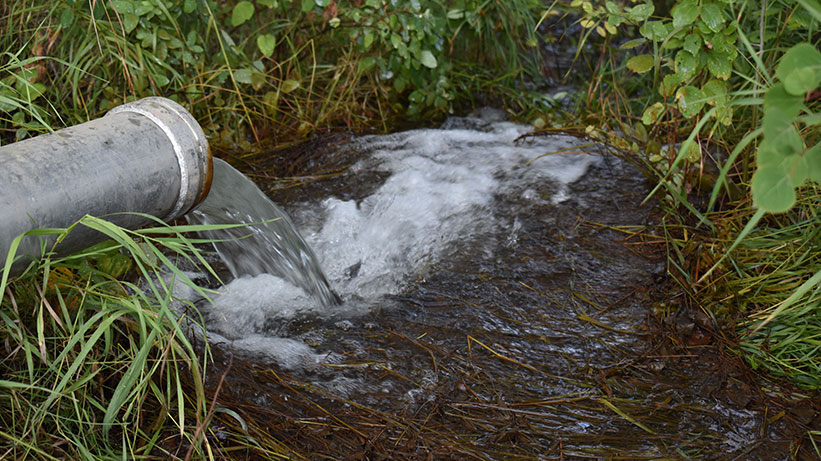 Ketek's wellpoints are on the left and the far right, outside the wastewater pipe that is to be buried. One line of wellpoints is drilled on each side of the trench, drying the ground in between enough that a six-metre-deep trench can be dug without the sides caving in.