Area of Service:

Industrial
In the Mining environment, surface dewatering is an essential service Ketek provides to manage a number of different scenarios.
Seepage Control
Rainfall events
Spring Melt
Construction support
Sump/pond Management
Flood Mitigation
The spring thaw often happens quickly creating an influx of water from dyke structures, fills ponds, ditches and floods roads without proper mitigation.  Ketek works with it's client to be proactive and creates dewatering plans to manage these events in a timely and cost effective manner where water can be moved into non-risk areas.
Similar to the spring melt, rain events can pose significant risk to operations as roads, ditches, sumps fill up quickly making it difficult or impossible for Light Duties Vehicles to travel to critical areas.  Ketek's proactiveness and ability to ramp up/ramp down with local branch support to meet these high demand events, combined with strategic placement of equipment has proven successful time and time again.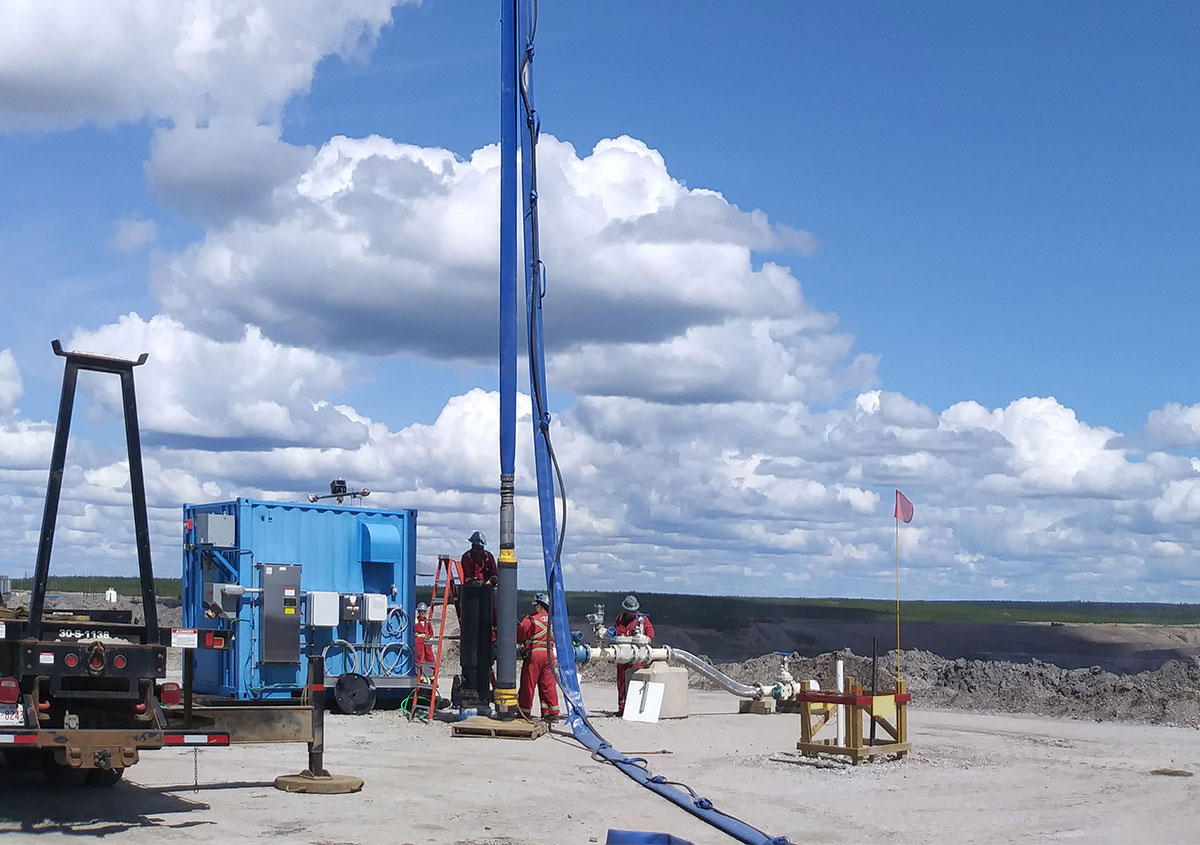 Construction support, sump/pond management utilize the same techniques as above, and the flexibility of having access to over 9,000 items in Ketek inventory to react quickly with a quality product and result. Our maintenance programs ensure equipment delivered to site is in top working order and able to withstand the harshest conditions.
Ketek has a 40+ year history of surface dewatering in Western Canada. Our expertise is called upon to help support these programs to determine the most cost effective and successful solution for each dewatering scenario. Ketek prides itself on being able to deliver quickly and effectively with support services from Project management, equipment, transportation, operation and maintenance throughout the life cycle of the project. We take the dewatering portion of the scope from start to finish, so our clients can focus on production, construction & operation.
We can provide all the equipment from pump to final discharge location, as well as the experienced crew to install, operate, maintain and provide 24/7 support to avoid downtime and system freeze up in the harsh northern winters.
Ketek is your one stop solution for 24/7 dewatering services. Please give us a call, we'd love to hear from you.