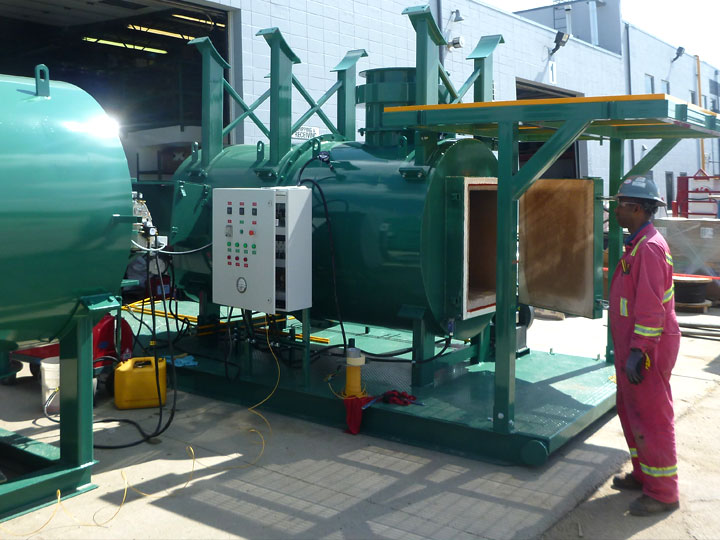 Our Cyclonator Incinerators are delivered ready to run with service options and global sales support through reliable, knowledgeable distributors. Cyclonator incinerators have certified international performance capabilities designed for the unique waste stream, with pollution control systems as required. These can include optional filters for particulate matter and scrubber systems for acid gases.
Ketek manufactures both Forced Air and Controlled Air models. Both have found applications in the oil and gas, mining, industrial, municipal medical (biological) and military sectors.
The Cyclonator Forced Air incinerators are designed for Type 0, 1, 2, 3 wastes and Controlled Air incinerators for higher capacity Type 0, 1, 2, 3 and 4 wastes.
The Controlled Air design includes a primary chamber with exhaust gases passing through a secondary chamber for re-burning of any residual harmful gas components. This secondary combustion is sized for controlling reaction time and destruction temperatures before safe release to the atmosphere. Dioxins, furans, and similar gaseous pollutants are destroyed at operating temperatures of between 650 and 1,000 deg C with a reaction time of two seconds and excess oxygen of more than six per cent. When required, environmental controls can be integrated into the design.