Training Courses
Ketek provides training in First Aid, H2S Alive, WHMIS, and much more
COVID-19 Update - July 7, 2020
COVID-19 Update - July 7, 2020
With the new COVID-19 restrictions, Ketek Training has strived to maintain industry standards and to ensure the health & safety of both our employees and our clients. We have implemented the necessary safety measures and ask our students to complete a COVID-19 Screening Questionnaire prior to arrival at our location. Social distancing requirements will be followed by limiting class sizes and ensuring a minimum distance of six feet between students. Practical components of training will be completed on a one-on-one basis and all areas and equipment will be disinfected as required between training classes. Protective masks and gloves will not be supplied by Ketek, but participants are encouraged to bring their own if they wish.
With the upcoming expiration date of certificate extensions as listed below, we are offering extra First Aid Recertification and H2S Alive classes.
Did you know? Ketek is one of only a handful of Authorized Training Providers that is offering the Energy Safety Canada H2S Alive Blended Renewal course in Edmonton.
Please contact 
training@ketek.ca
 or call 780-447-5050 for more information or to book your course today.
Red Cross
expiry March – June 30, 2020


extended 90 days

Apex First Aid
expiry after March 17, 2020


extended until August 31, 2020

St. John Ambulance
expiry after March 17, 2020


extended 90 days

Energy Safety Canada – H2S Alive
expiry January – September 1, 2020


extended until September 1, 2020

Heart & Stroke
expiry March – May 2020


extended until July 31, 2020
Training for the industrial, oilfield and construction industries
Training is fundamental to any successful business or activity. Workers are continually exposed to new tasks, and even the most experienced sometimes need a refresher.
In addition, with turnover and growth in many sectors of the economy, there is a constant influx of new workers being introduced to activities they may not have done before. This knowledge and skill gap can be mitigated by a regimen of training courses.
Our experienced and knowledgeable team of professionals seeks to establish long-term, collaborative relationships with our clients because your success is our success. We strive to deliver quality service, acting with integrity in all aspects of our work.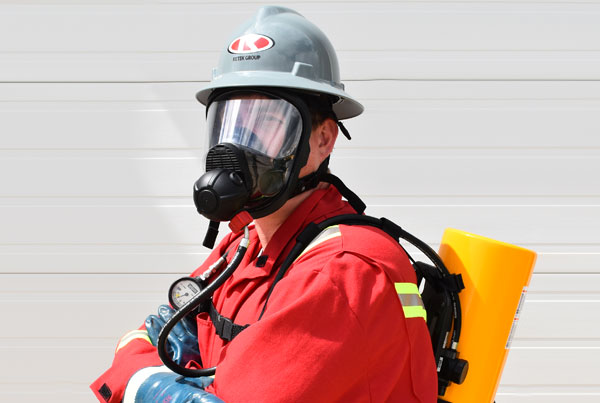 This H2S Alive Course, sanctioned by Energy Safety Canada, is designed to prepare workers to recognize H2S (hydrogen sulfide) hazards and protect themselves.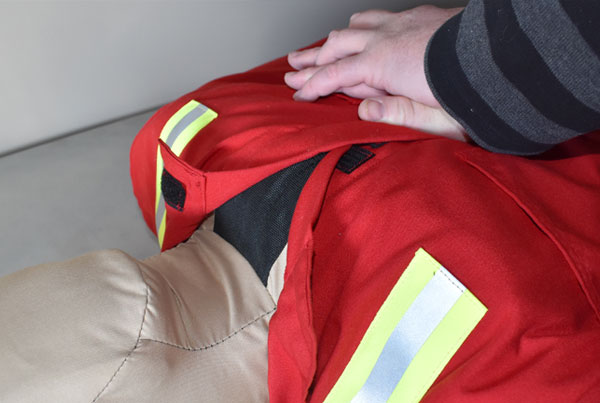 First Aid & CPR courses, sanctioned by APex Training Solutions, include Standard First Aid, Emergency First Aid, Level C CPR, Child Care Standard First Aid and more.
Equipment Training 
Most courses include a hands-on, practical component. Please contact us before registering for a course to ensure you have the appropriate PPE and course prerequisites.
Fire Extinguisher
The goal of our Fire Extinguisher course is to prepare you with the knowledge required to identify, assess, and manage fire risks in your workplace.
Forklift Operator
Forklift Operator training helps to increase operator efficiency and reduces the risk of accidents.
Loader Operator
This course provides fundamental information to help prepare you to safely and efficiently operate a wheeled loader.
Skid Steer Operator
This course is designed to provide skid steer operators with the skills and techniques needed to perform tasks safely and effectively.
Aerial Work Platform (AWP)
The Aerial Work Platform (AWP) course is made up of procedures, supervisor's guidance and mentoring. It includes an introduction to the relevant inspection forms and a written test.
Load Securement
Under National Safety Code Standard 10, carriers must ensure that any cargo they carry does not shift, move, or spill onto the roadway. This course will prepare you to ensure that doesn't happen.
Safety Training
Ketek's instructors are easy to work with and provide training at our facility or yours, customizing session hours to fit your unique needs.
Confined Space
A "Confined Space" is an enclosed or partially enclosed space that is not designed or intended for human occupancy. It can be an extremely dangerous and difficult environment to work in.
Fall Prevention
Our Fall Prevention course provides students a basic understanding of fall prevention systems.
Hazard Assessment
The intent of this course is to define and educate participants in Hazard Assessment, including the tools used in this process.
Incident Investigation
Learn how to use the DNV SYSTEMATIC CAUSE ANALYSIS TECHNIQUE, or SCAT method, to determine the underlying causes of Unplanned Events.
WHMIS
Workplace Hazardous Materials Information System (WHMIS) training equips you to safely handle hazardous materials in the workplace.
Fall Prevention/Aerial Work Platform
This course will see students complete training in both Fall Prevention and Aerial Work Platform.
Not sure which courses you need?
Contact our office and talk to one of our experienced training staff members. Our work with various industry partners means we know what kinds of training companies are looking for. Please email training@ketek.ca or call 780-447-5050.
Why Choose Ketek Training?
We are dedicated to providing industry leading training as well as exceptional customer service.
We have trainers located in Edmonton, Fort McMurray and Grande Prairie available to train at our facility or yours, customizing session hours to fit your unique needs.
Our experienced instructors are qualified in a variety of industry backgrounds. They are knowledgeable in their subject areas and have valuable insight into the specific needs of each application.
Our instructors are able to provide private, customized training best-suited to your needs: evenings, weekends and remote locations.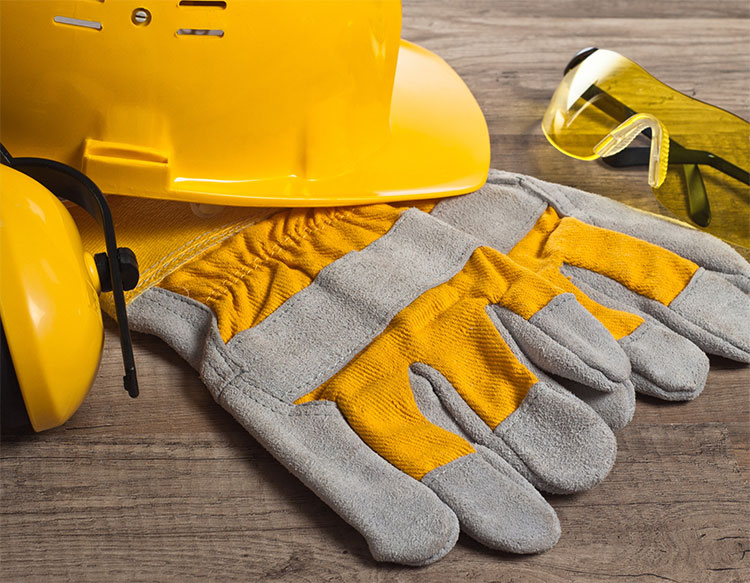 Ketek offers both in-house and on-site training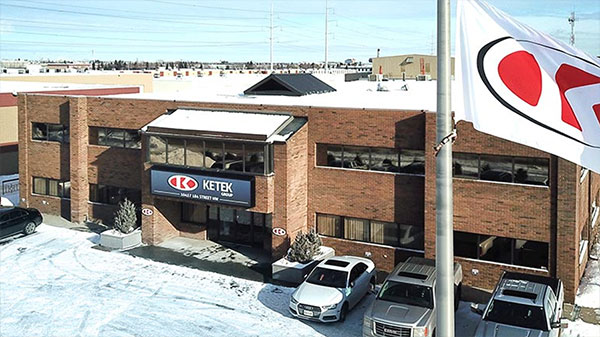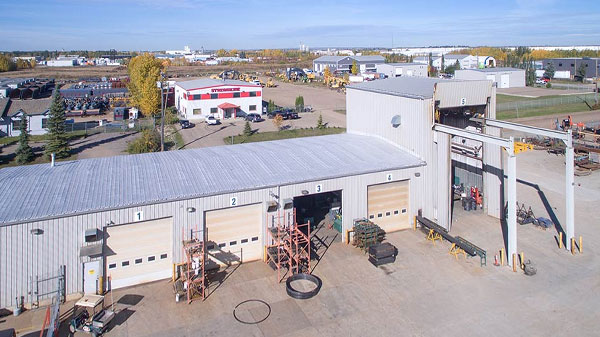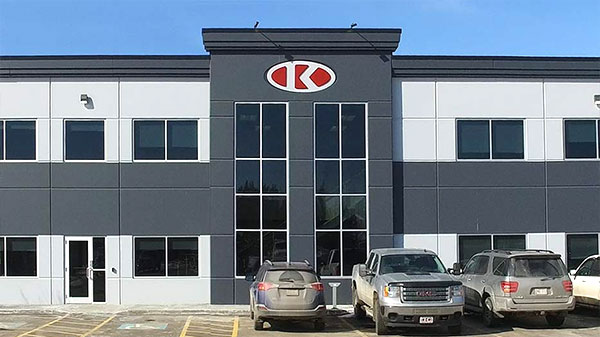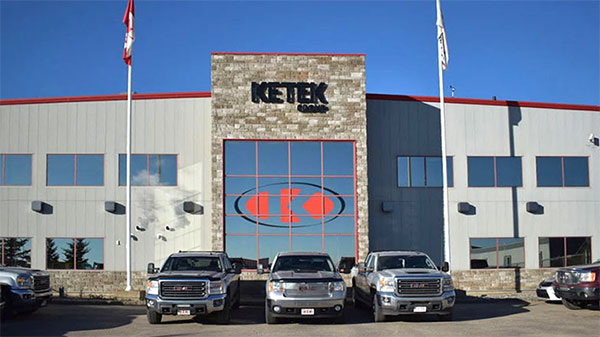 Our training can be provided at your convenience.
Book Your Training Online
For all on-site training inquiries and group registrations, please email training@ketek.ca or call 780-447-5050
All students are required to bring government-issued ID. If verification is not provided, the student will not be permitted to take the course.
Cancellation: 24-hours notice is required for all cancellations
Late arrivals that are denied entrance to the class, or who fail to attend the class without notification (no shows), will forfeit the full course fee.
Qualified substitutions will be allowed up to the course start date in lieu of forfeitures.