The company greatly appreciates the value that each employee brings to their work to deliver services 24/7 in summer and winter across Western Canada and beyond. Our diverse Team Ketek workforce operates within the guiding principle of "fair and inclusive." Our inclusive HR philosophy encourages employees to grow with their skills with programming that provides apprenticeships and career experience programs for our diverse workforce, which hails from every continent.
We provide services and rental equipment to clients primarily in the oil and gas, construction and municipal sectors. Read more
Ketek has more than 300 employees across Western Canada, and its business stretches around the world.
The company operates from ten locations and is able to serve you wherever your next project takes you. Read more
1 million hours worked without a lost time incident in 2021.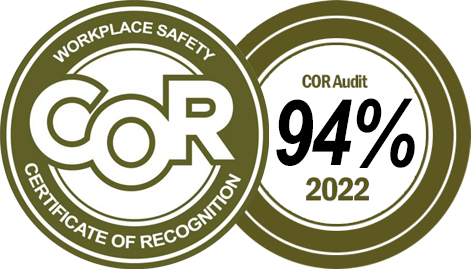 Our COR Safety Audit in 2022, completed by Energy Safety Canada, assessed our programs at 94% effectiveness.
Our Loss Prevention Program emphasises the recording of leading indicators to highlight the type of incidents that could result in an injury and raises awareness of the risks faced by our employees.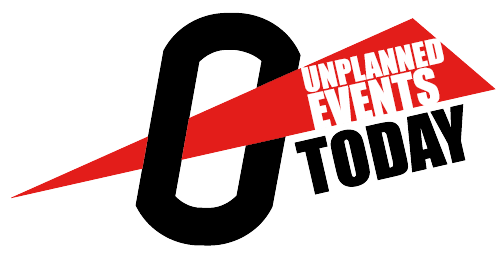 "Doing what we say we do" is our safety culture with an emphasis on Zero Unplanned Events everyday.
To support this objective, Ketek has built risk management as a core value. Employees are not only our best safety advocates, but their active participation provides the understand for reaching Zero Today. A Field Level Hazard Assessment is completed before working on a task. The identification and follow up on all unplanned events, with thorough investigation and implementation of corrective actions, is a crucial part of our mandate.
each year, covering safety, health,
and environmental issues as well as
skills-based training.
Built from the expertise of Alltek Training, Ketek continues the tradition of providing employees at every level with opportunities to expand their responsibilities. Various apprenticeships and technical skills experience programs such as Eco Canada for Electrical Engineers are accessed to build their technical and operational capacity within Ketek.
Skills training is always a priority and we expanded into the delivery of training courses to the public under Energy Safety Canada (H2S) and APex Training Solutions (First Aid). In addition, Ketek staff developed an institutional-level Solid Waste Management Audit capability based on CCME standards and recognized by ECO Canada.
Extended Health Care
Dental Care
Vision
RRSP match
Short & Long-term disabilities
A fun, fast-paced work environment with exciting and innovative projects
Stability, flexibility, growth, challenging, highly rewarding, and a company that cares
Throughout our operations, we offer a strong commitment to complete work on time and on budget. This is accomplished with a balance of innovation, technical knowledge and dedication.
To achieve our Vision by conducting business ethically with an unsurpassed level of safety, quality, and environmental stewardship.
To be a team that provides industry leading service for excellent value.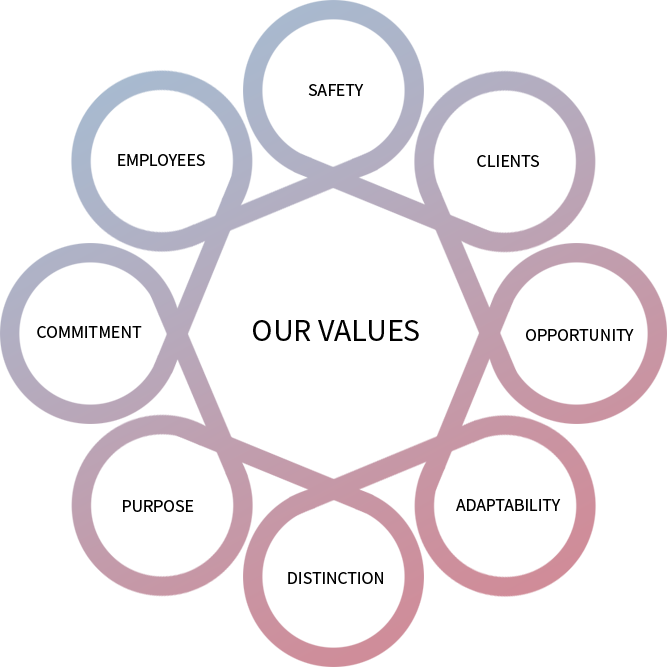 Quite simply, Ketek would not be successful without its talented, dedicated employees. From the field to the shop to the office, and through each one of our branches, the company knows its employees are its most important resource.
In return, the company seeks to set each employee up for a successful, rewarding career. Ketek offers plenty of opportunities for growth and development, and promises to always keep a focus on employee safety.
Working at Ketek means working in a diverse workplace with talented people. It means creative thinking and overcoming obstacles. It means building a bright future for the company, its employees, suppliers and clients, the communities we operate in and the environment.
Don't see the job you're looking for? Submit a general application using the following form.
Contact us by filling out the form below.