About Us
Indigenous Relationships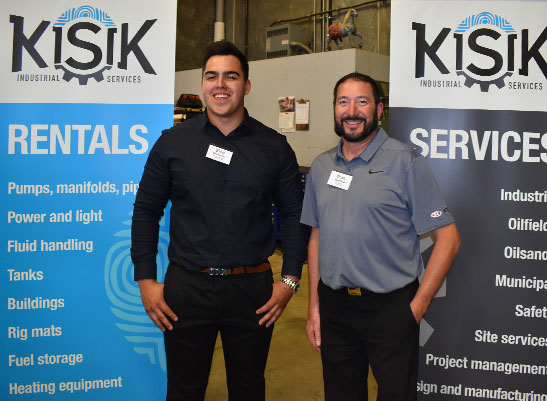 Ketek is committed to building strong and lasting relationships with Indigenous Canadians based on fairness and mutual respect.
Ketek acknowledges that we operate on Treaty 6, Treaty 7, Treaty 8 and Treaty 11 land, and on unceded territory. We respect the history, languages, and cultures of the First Nations, Métis, Inuit, and all First Peoples of Canada, whose presence continues to enrich our country. Ketek will work to integrate Indigenous perspectives and knowledge into all our work within First Nations' traditional territories.
On a photo: Kisik parts technician Dakota Dow and Vice President Allan Klyne took part in Ketek Fort McMurray's recent open house and trade show. 
Ketek intends to use the following approaches to accomplish its Aboriginal procurement strategies
Provide Aboriginal awareness training to Ketek employees;
When applicable, collaborate with Aboriginal stakeholders in pre-startup planning, coordination of projects and post-project reviews; and
Communicate opportunities to Aboriginal businesses and encourage Aboriginal business prequalification.
Ketek will use the following strategies to work towards and support building mutual and sustainable economic capacity with Aboriginal peoples
Promote positive relationships between all people;
Use Aboriginal businesses and Aboriginal supplied goods and services, wherever possible, when carrying out work within traditional territories; and
Integrate Aboriginal Peoples' perspectives and knowledge into our work within traditional territories.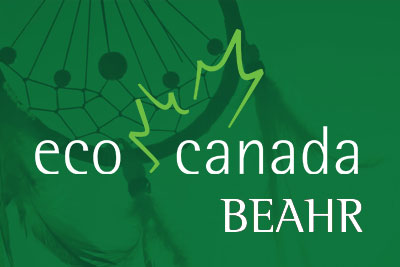 Ketek delivered ECO Canada's BEAHR solid waste indigenous community training in First Nation communities in Manitoba and Saskatchewan.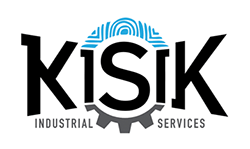 Ketek has partnered with Kisik, a majority-Aboriginal-owned business headquartered in Fort McMurray. Kisik provides services to the oil and gas, construction and municipal sectors.