Ketek got its start renting equipment to clients in the oilfield, and rentals are still at the heart of everything we do.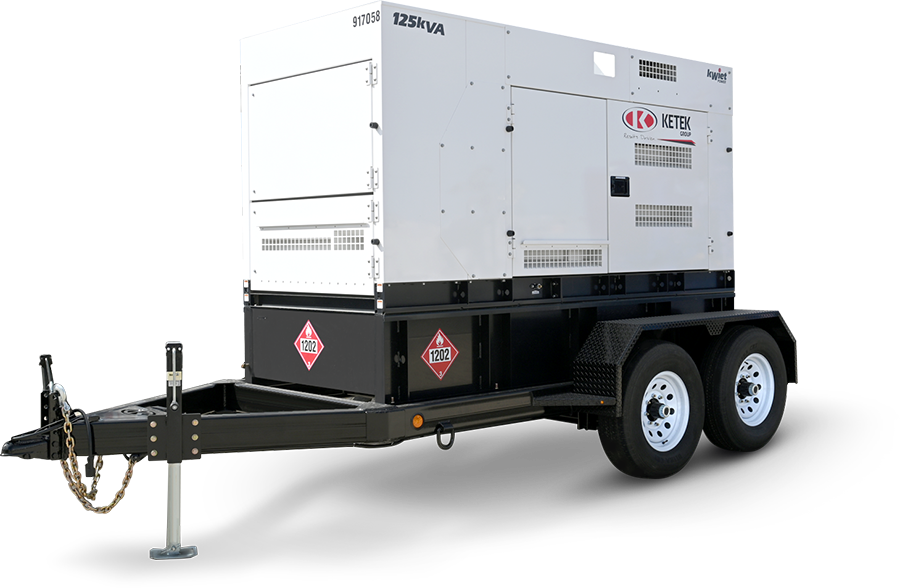 pieces of primary, numbered rental equipment and tens of thousands of pieces of auxiliary equipment.

Much of our fleet has been custom manufactured or individually modified to endure the rigours of industrial use and the challenging environments in which we operate.

Other modifications are made to reduce the environmental impact of our operations, whether that be through reduced fuel consumption, sound attenuation, spill protection or camouflage.

Save fuel. Save time. Save money!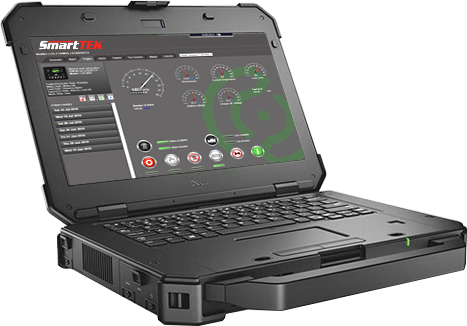 Now, in real time and from the comfort of your office or the convenience of your phone, you can control your equipment and monitor its performance. Want it to turn on and off depending on ambient light? No problem. Need fuel or maintenance? You'll know.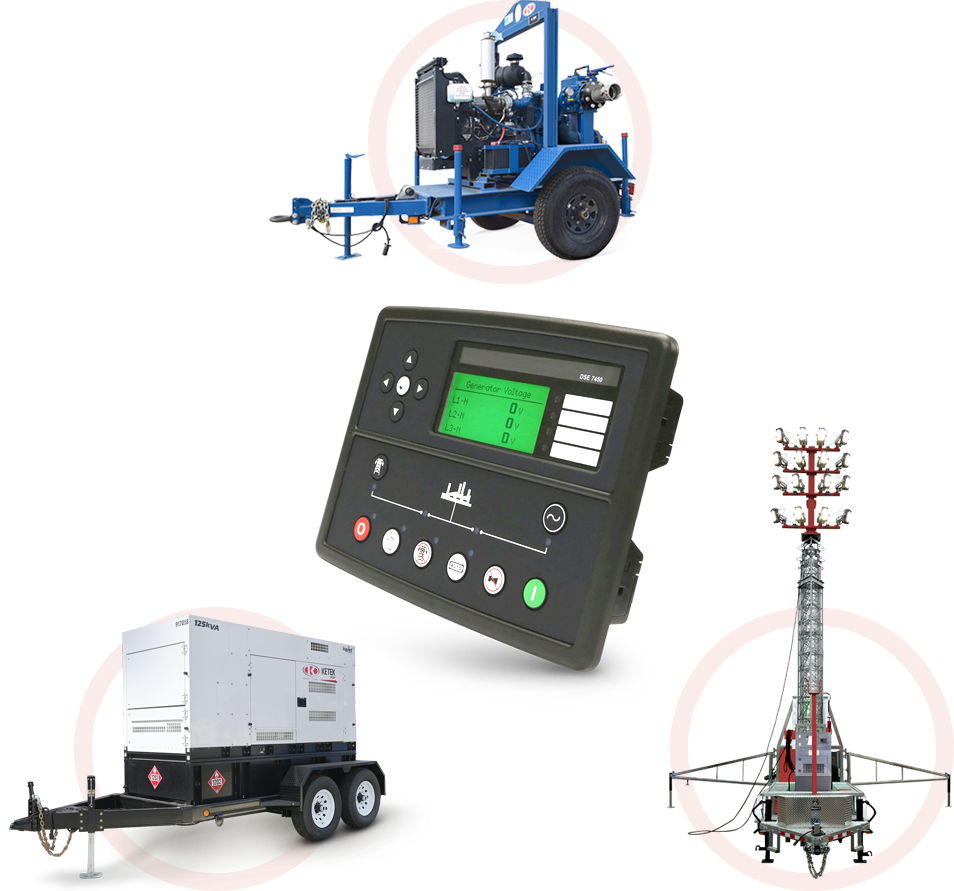 Save fuel. Save time. Save money!
Now, in real time and from the comfort of your office or the convenience of your phone, you can control your equipment and monitor its performance. Want it to turn on and off depending on ambient light? No problem. Need fuel or maintenance? You'll know.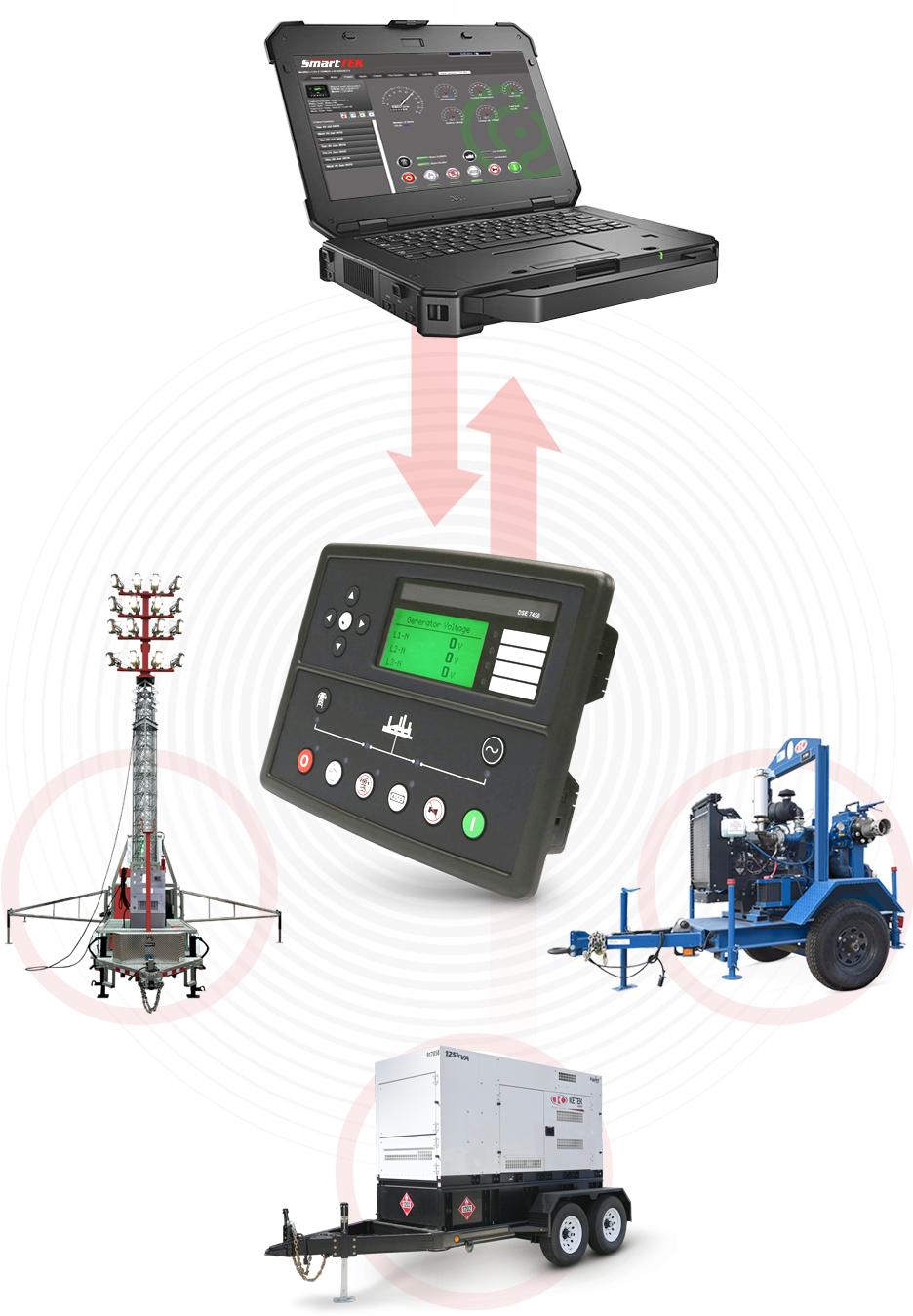 Popular Equipment For Rent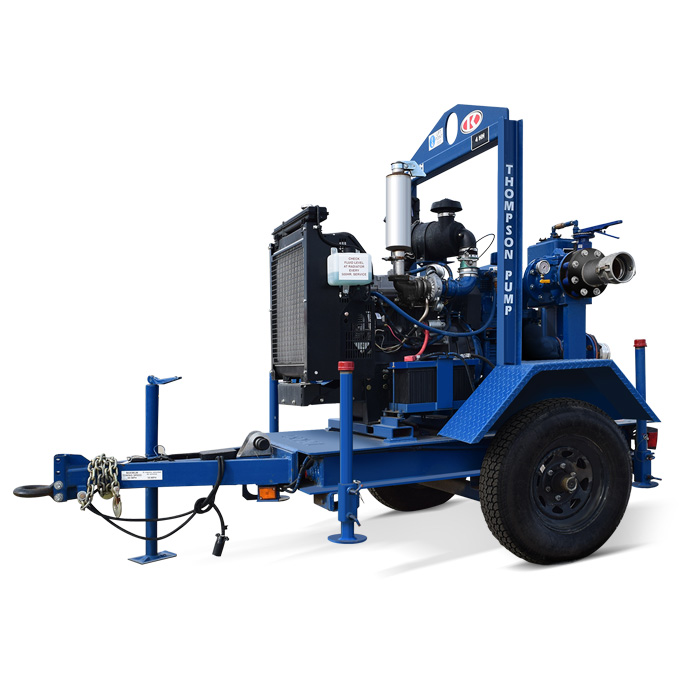 Diesel Pumps for sewage bypass pumping or general construction dewatering; Centrifugal Pumps which are capable of pumping water that contains rocks and debris. Suitable for environmental applications. Deep Well Pumps with ability to communicate with a controller. Fish Screens to protect juvenile fish from entering irrigation channels. Submersible Pumps to pump corrosive liquids and more.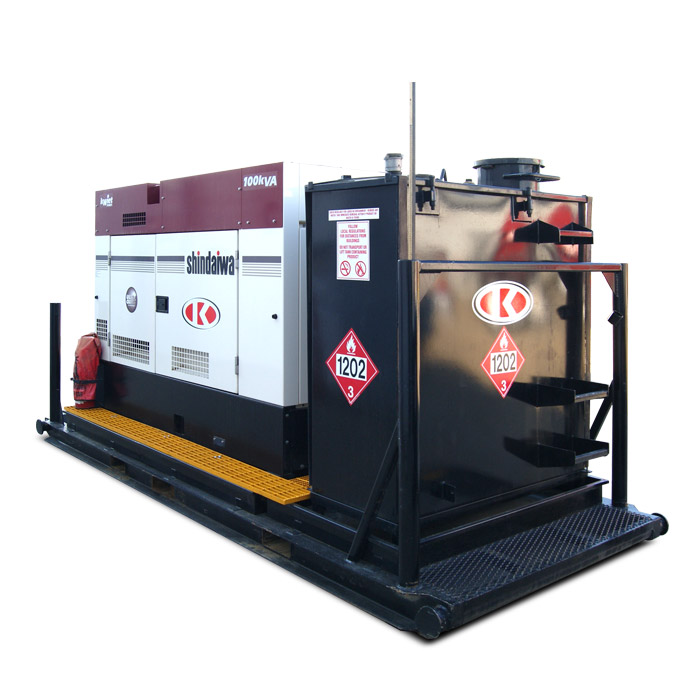 Our line of Generators are powerful, quiet and dependable and have been field-tested, by us, throughout Western Canada. There are available trailered or skid-mounted. The Triple Combo (fuel storage, generator and light tower) for camps, rigs or construction sites features dual 100 kW generators with positive air shut off. Sale options include block heater. Voltage: 120V/240V-480V/600V.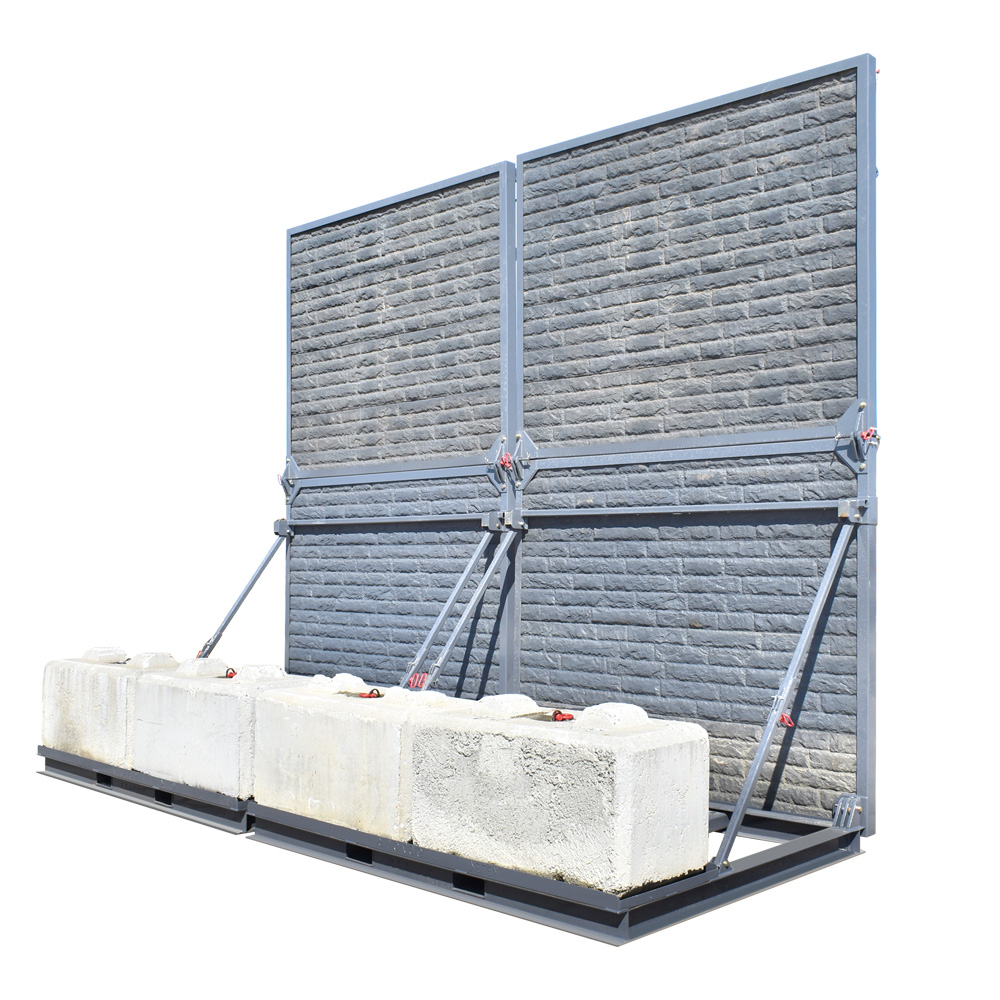 Sound attenuation is a crucial consideration in many applications. Ketek has designed and built sound barriers that can reduce noise more than 90 percent and that are easily transported and installed.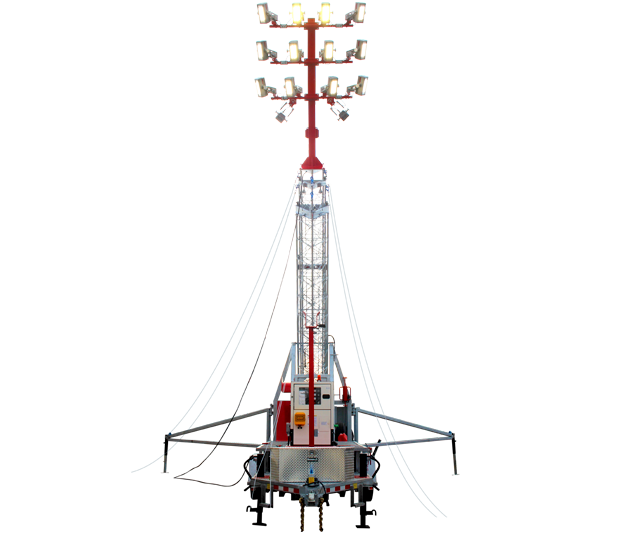 Our low-cost, low-carbon stadium lights illuminate five acres to five lux, consuming 72% less fuel than comparable metal halide lights. Diesel powered light towers can be used as a generator for electric power supply as well as lighting.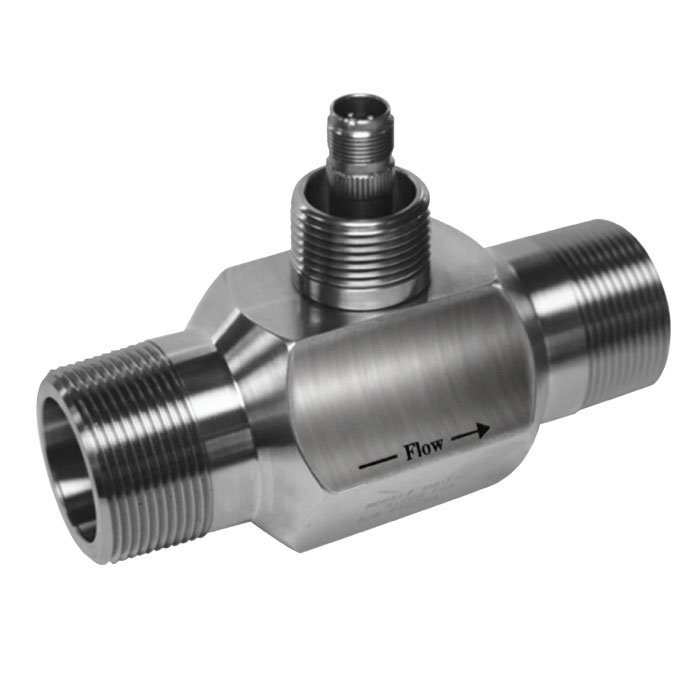 Flow Meters with precision machined components and data logging options. Developed for personal protection Gas Monitors can be used for the measurement of up to six gases and extends the range of your portable gas detection technology exponentially. Field programmable Data Loggers work with mag and pickup type flow meters and can generate CSV output to SD card. Simple to use Multi Gas Clips.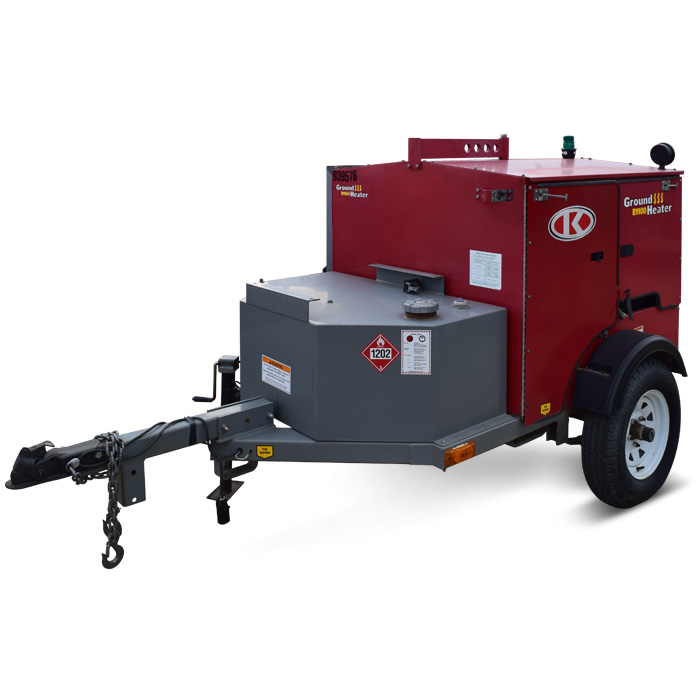 Flameless Indirect-Fired Air Heaters develop high CFM and static pressure to maximize heat delivery. Ground Heaters quickly, easily and economically thaw frozen ground, cure concrete, prevent frost and provide temporary air heat. Frost Fighters provide clean heated air, free from moisture and contaminated fumes. Air Heaters are ideal anywhere that explosive gases or dusts may be present.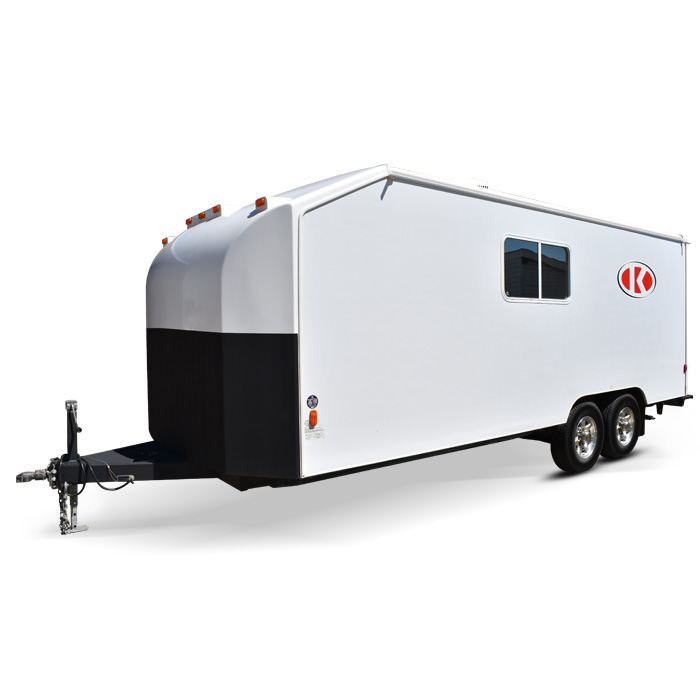 Mobile offices come with thermal windows, generator, rear heater, roof air conditioner. Restroom buildings are custom designed to fit your needs, outfitted with modern amenities for both men and women. Recreation buildings add to camp quality of life by providing an area for personnel to relax and enjoy tabletop games or watch TV. A laundry building allows you to separate camp or personal laundry from work laundry.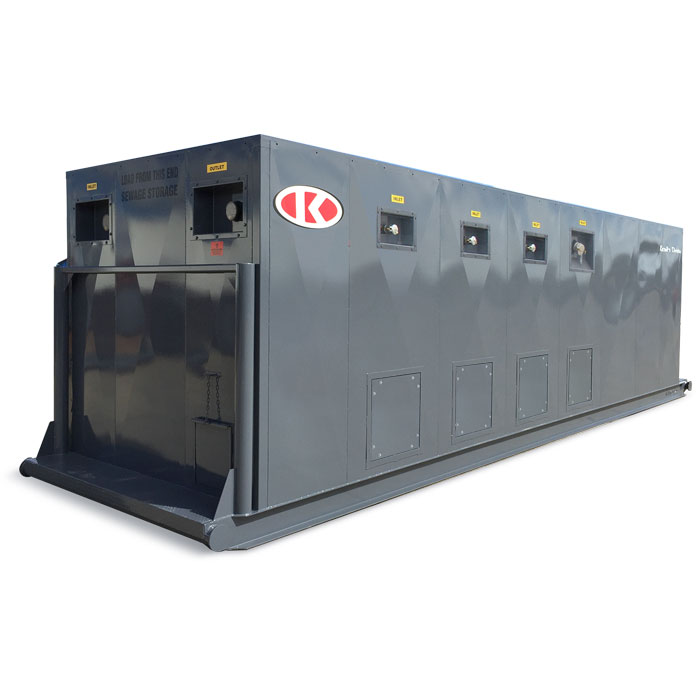 Santek Tanks prevents seepage of sewage into the ground formation and water aquifer. Lift Stations contain pumps, valves to move liquids from low to high elevation. Heated Sewage Storage Tanks are designed for holding, collecting, or general storage of waste water or other materials from sewage systems or outhouses and include septic tanks for holding sewage before treatment.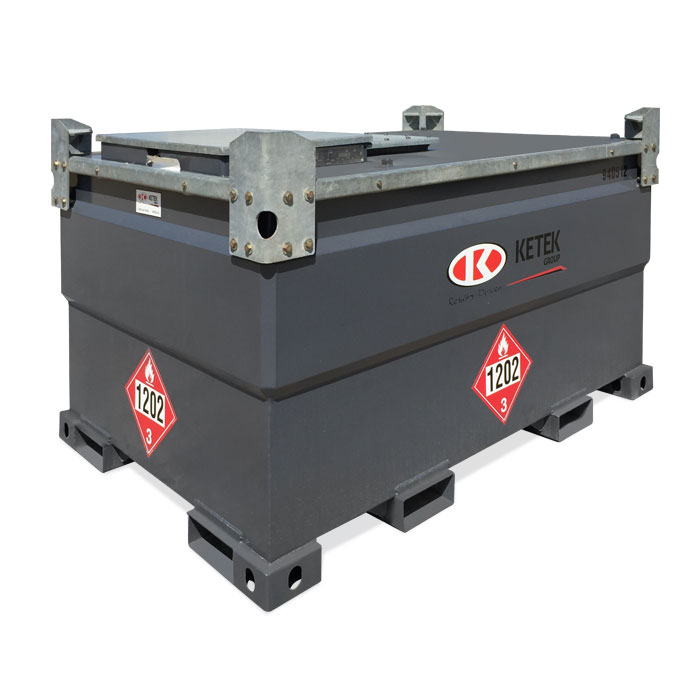 Store all needed fuel on site with Ketek's wide array of fuel storage tanks. With capacities between 450 L and 50,000 L, we have the size you'll need for your job site. With Trans Cubes, there is no need to empty the tank before transportation. As an auxiliary fuel tank, it provides longer engine running time, reducing number of site visits required for refuelling.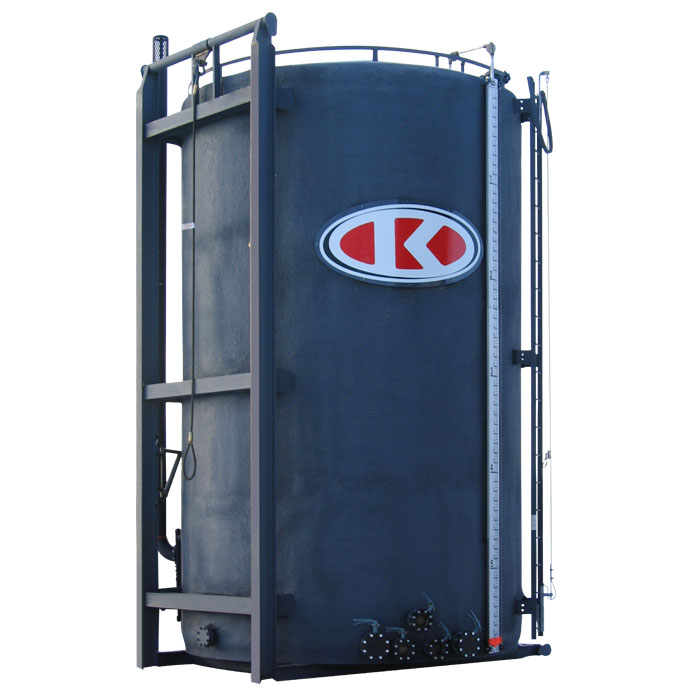 Shale Tanks with a sloped floor for containment of drilling fluids and solids intended for use on zero disturbance locations. Mixing Tanks to blend sawdust and woodchips with wet shale. 250 BBL and 350 BBL Surface Tanks (floc tanks) with three compartments for sumpless drilling. 400 BBL Tanks are ideal for storing fluids at your site, with optional external insulation or heating options.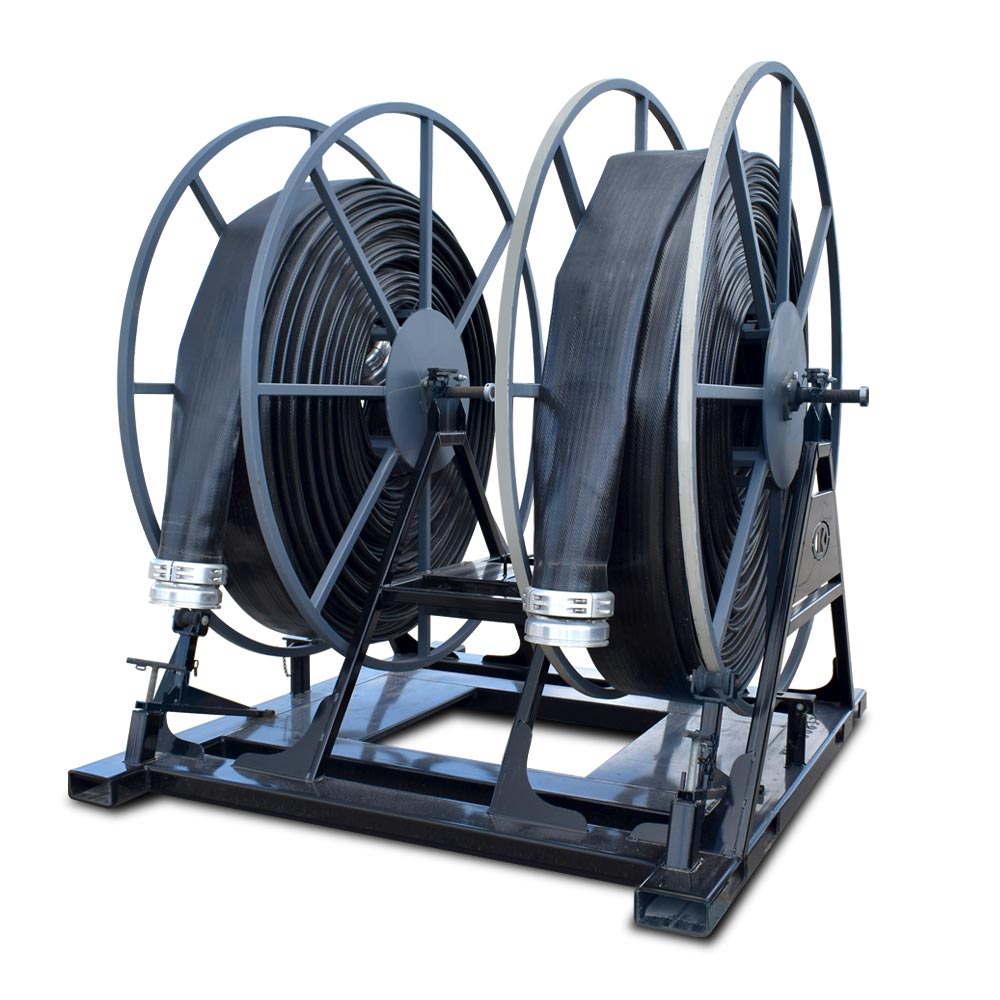 Durable, long lasting and high-pressure Layflat Hose is highly resistant to common chemicals and has excellent resistance to UV radiation. Distribute flow or combine multiple lines with Frac Manifold. Aluminum Pipes for all types of projects to transfer water where corrosion resistance. Line Crossings for protecting pipes, cables and hoses. Filter Pots allow for solids and contaminant removal by bag filter.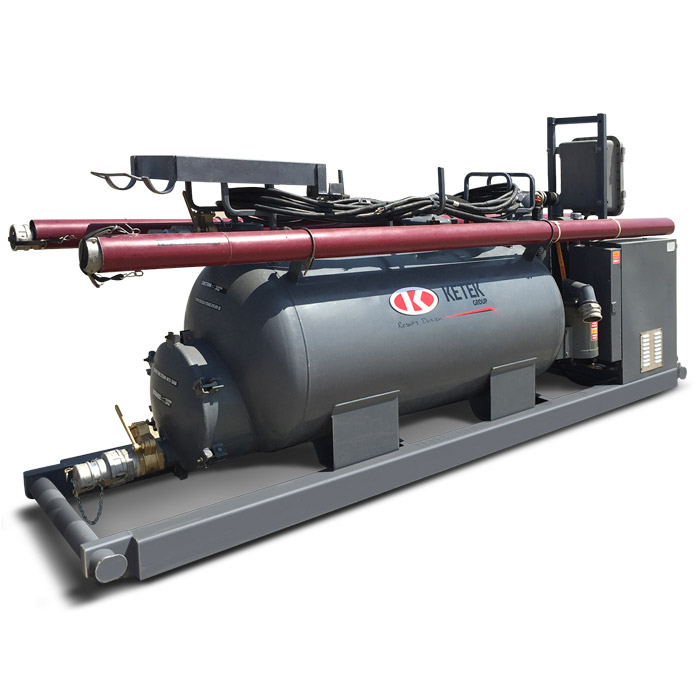 Mantain a clean and safe environment throughout the rig with Enviro-Vacuums. Use Vac Shacks to prevent Enviro-Vacs from freezing. Modular Shale-Tek Dryers with time-tested linear motion Mongoose shaker. Transteks to transfer fluid from tank to tank in tank farm applications. Quiet and efficient Vapour Fans to disperse both potentially harmful gases and bothersome insects under mud tank covers.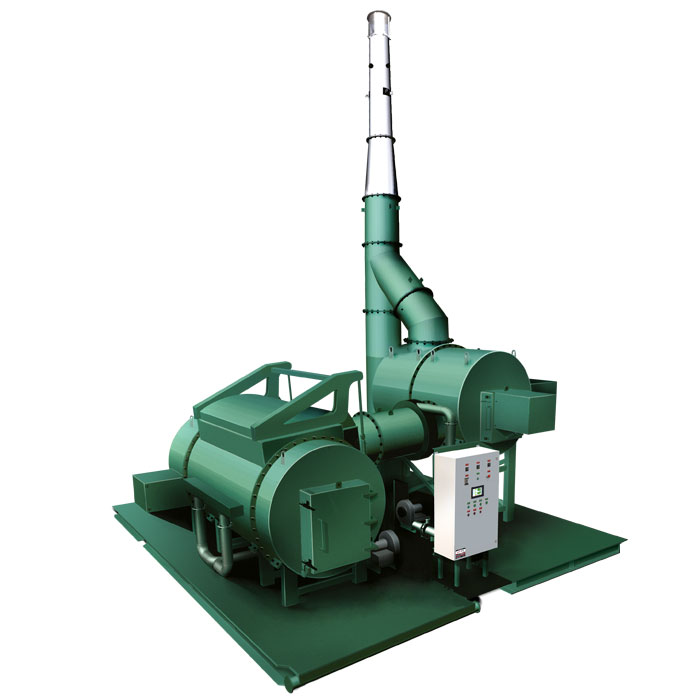 Cyclonator Incinerators, also known as thermal oxidizers, reduce or eliminate the cost of transporting waste to central landfills. Controlled Air Incinerators destroy solid waste (Types 1-2-3-4) efficiently and reduce the risk of contamination to the environment. Forced Air incinerators destroy solid waste (Types 1-2-3) and reduce greenhouse gas emissions (GHG) compared with many other waste disposal options.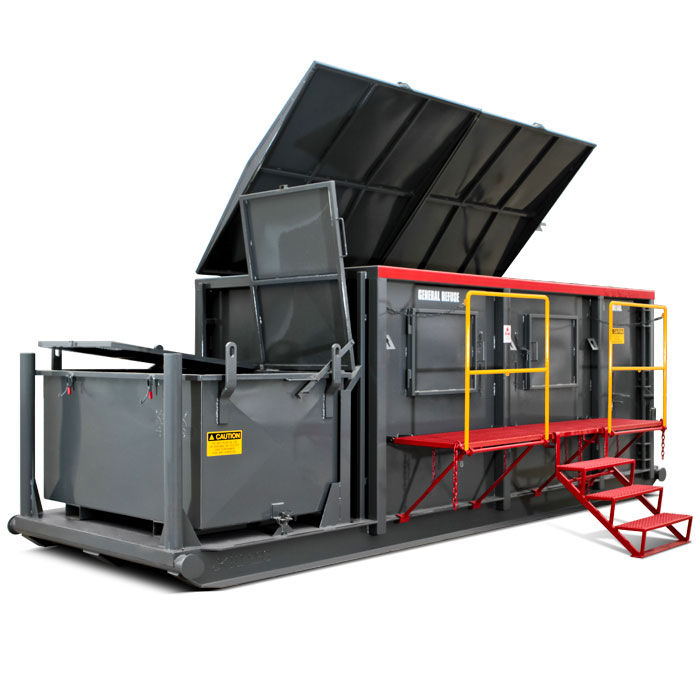 Enviro Bins allow for proper waste segregation and disposal of items such as waste oil, oil cloths, paper waste, plastics, and glass waste. Ketek Ash Bins conveniently store ash from incinerators for eventual disposal at an approved landfill. Controlled Air and Forced Air Incinerators to destroys solid waste (Types 1-2-3-4) with full-service solutions to any solid-waste-handling needs.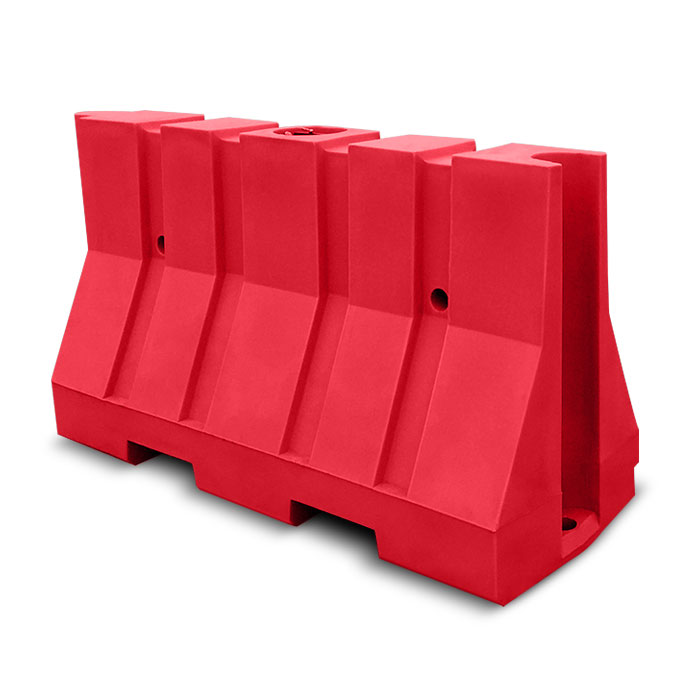 Pipe Racks offer safe and convenient storage for drill pipe, tubing, casing, and drill collars on location. Berm Stairs provide safe access to and from the tank farm when containment berms are used. Berm Blocks provide sturdiness, security and high visibility. Rig Mats can also be utilized as floors for field machine shops and warehouses, pipeline applications, tank and camp foundations. Bit Baskets for easy storage of drill bits and small down hole tools.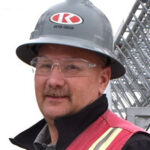 By: Ken Page
General Manager
Ketek began life as an equipment-rental company, and rentals continue to be at the core of our business. Whether you need a generator, light tower, pump, tank or a whole lot more, we've got you covered.
Of course we have competitive rates, but what sets us apart from other companies is our service: middle of the night, freezing cold, pouring rain, whenever you need it, wherever you need it, we'll get it to you. And it's not just our equipment that sets us apart, either. Our service hands are trained and experienced, able to troubleshoot any problem in real time. Plus, you can pick up and drop off from our yards anytime, 24/7.
Menu