Large-Volume Water Transfer
Location:

Alberta, Canada
Area of Service:

Oilfield
Ketek built a pumping system that ran for 18 kilometres from the Peace River
The arrangement was designed to deliver as much as 5.6 cubic metres of water per minute. 
The chain began with 58 HP pumps in fish screens in the Peace River, which was flowing so fast the crew had to secure the pumps to 22,500 lbs of concrete blocks to prevent them from being swept away.
From the Peace, Ketek pumped the water, through two lines, six kilometres to the top of a hill. More pumps then pushed the water to the reservoirs.
Water also pumped from the pits using 58 HP submersible pumps. They fed 12" Thompson pumps which pushed the water the final kilometre. The crew also installed a recirculation line so the pumps didn't have to be turned on and off. When the client didn't need the water, it recirculated back to the pit.
Due to the steep banks, a 100-tonne crane was required to lower the three 58 hp Flygt submersible pumps, in fish screens, into the Peace River.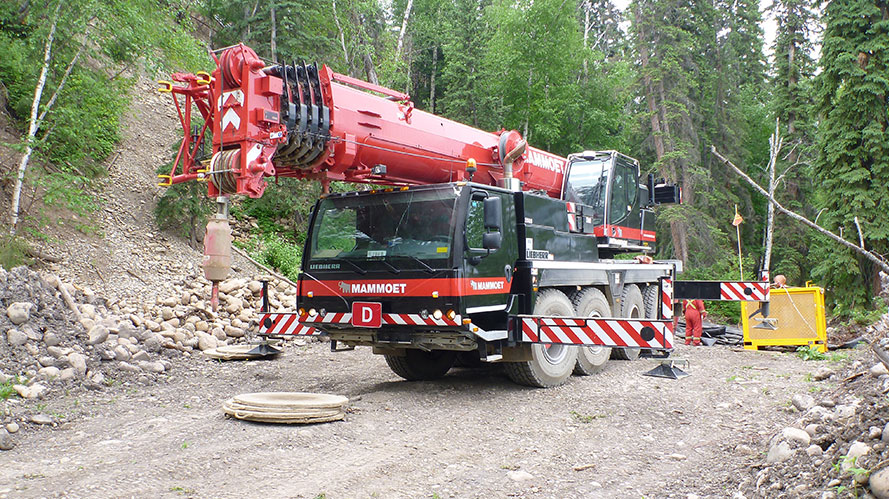 Thompson diesel pumps and Flygt submersible pumps were used. Elevation changes, distance, flow rate and weather all play significant roles in calculations.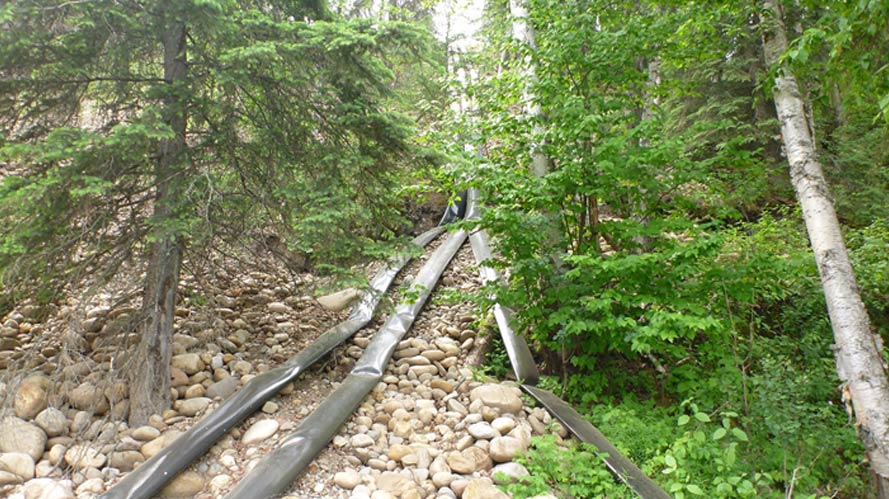 Ketek's command centre
Extensive matting was required
The system delivered as much as 5.6 cubic metres of water per minute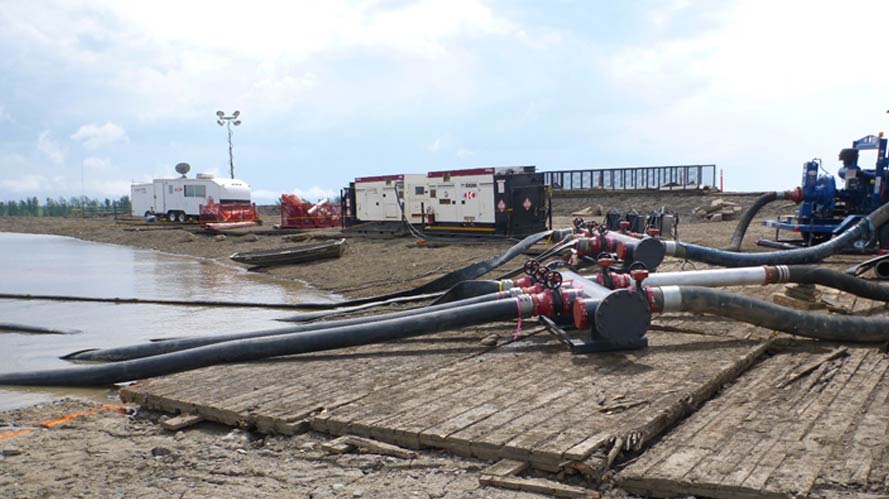 The 58 hp submersible pumps in this pond supplied water to the final destination
Note the recirculation line (where the water is spraying up), which was required because of the on-demand nature of the client's needs
If water wasn't needed, it was recirculated back to the pit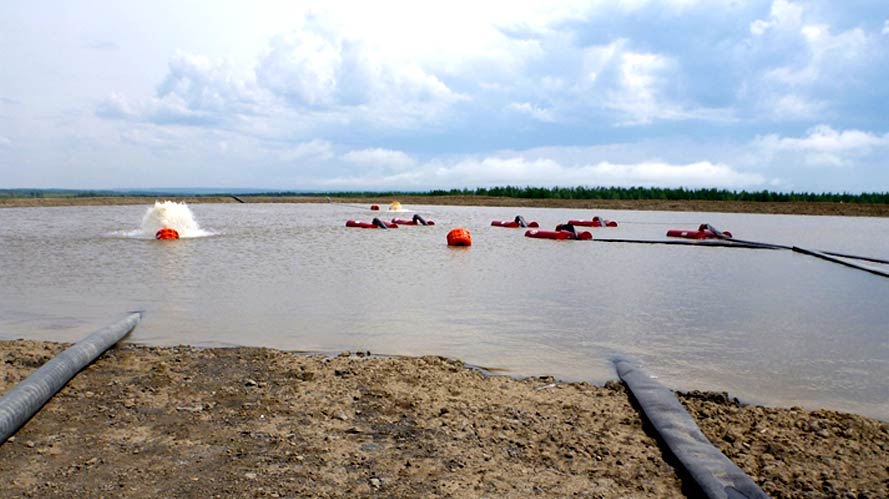 The lines crossed environmentally sensitive land so the safety and security of the line was paramount.