We believe that, through education, training, and encouragement, unplanned events can be prevented.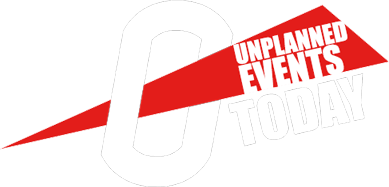 Ketek provides safety-related expertise to a wide variety of clients. We believe that, through education, training, and encouragement, unplanned events can be prevented. By working with clients and their employees, we can help integrate a strong safety culture into their business and ensure they exceed Occupational Health and Safety (OHS) laws and regulations.
Our experienced and knowledgeable team of professionals seeks to establish long-term, collaborative relationships with our clients. We strive to deliver quality service, acting with integrity in all aspects of our work.
Prior to entering a site controlled by Ketek Safety Services, all contractors must check in before work commences. The website links are as follows:
The Role of the Prime Contractor
Alberta Occupational Health and Safety (OHS) requires that every worksite with two or more contractors performing work have a Prime Contractor appointed by the Owner. If there is no designation of a Prime Contractor or there is a conflict for the Prime Contractor the Owner is deemed legally responsible for the health and safety of the worksite.
In 2018, OHS was amended to more specifically reflect individual worksite responsibilities and now clearly spells out the duties of the Prime Contractor, giving better clarity to this important and often complex safety role.
From a risk standpoint, proper knowledge and execution of the Prime Contractor role is vital. Having a dedicated and highly qualified team is an investment in peace of mind for property owners and land developers.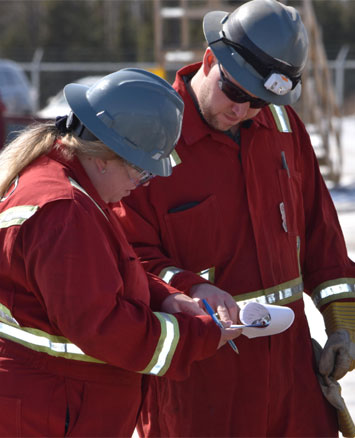 Our team brings a solid and mature construction safety background with strong inspection and compliance knowledge and the ability to provide strong communication lines with all stakeholders. A well-rounded knowledge of a broad range of regulatory requirements gives added value to the role and strengthens the protection of client interests. Ketek advisors can add an important component to your professional development team by mitigating risk and helping to avoid costly downtime and avoidable workplace injuries. At Ketek, we take pride in building teams and cultures that reflect well on our clients and make your projects the best, safest work environments possible.
No job is too big or too small when it comes to working safely. Call us today at 855-447-5050, or email info@ketek.ca, to discuss your construction safety needs.
How to Build a Culture of Safety
Safety must be based on values that work, not just values that sound good. The foundation of a strong safety culture must start with the highest levels of management. That will ensure buy-in from everyone in the company. A safety culture is not created overnight. It requires unwavering commitment, constant assessment and effective accountability systems.
Our Safety Services team understands what it takes to create and live a culture of safety and protection and is eager to assist you to achieve the same.
Maybe you have never had a formal safety program. Our team of safety professionals can build a program tailored to your company's specific needs and requirements. To achieve this, we will come to your job site or office to assist in identifying, assessing, and developing a comprehensive set of standard work practices and safe work procedures to help deal with the many hazards your employees may encounter.
Our safety personnel can conduct an OHS hazard and risk assessment to review the management practices of a facility for soundness and compliance. The intention would be to assess the conformity to the requirements of applicable legislation, policy, and directives. We pride ourselves on providing genuine expertise in an efficient and timely manner.
The only thing worse than a workplace incident is one that is not learned from and therefore risks being repeated. The reality is that all hazards will not be identified and mitigation options do not always reduce the incident risk to zero. Therefore, when an incident does occur, a company must identify why this happened and move to ensure that it does not reoccur. This is achieved by proper investigation and root-cause-analysis techniques.
Our safety personnel can conduct or assist your company in conducting an incident investigation and root cause analysis. We are comfortable dealing with OHS officers and can walk you through the steps required to recover from incidents, returning your business to full operational status as soon as possible.
It can be difficult to maintain a safety program to industry standards in this ever-changing world. Ketek's Safety Services can review your existing content and make recommendations for improvement. If you require a more complete service package, we would be happy to customize program content on your behalf and even introduce the changes to your employees. We can quickly bring your program to Certificate of Recognition (CoR) standard.