By Clayton Poznikoff
Branch Manager, Ketek Group, Fort St. John
Ketek crews are still keeping the creek diverted and the debris moving out of the disaster zone
Ketek Group was called to help our customer with a disaster relief project along the Trans-Canada highway Between Kanaka Bar and Falls Creek in Southern BC. The scope of the work was to provide manpower and equipment to divert a creek that typically flowed under the Trans-Canada Highway though large cement culverts. During the BC flooding last November, 95 per cent of the creek's natural flow was blocked. We had to mobilize quickly to prevent road washout.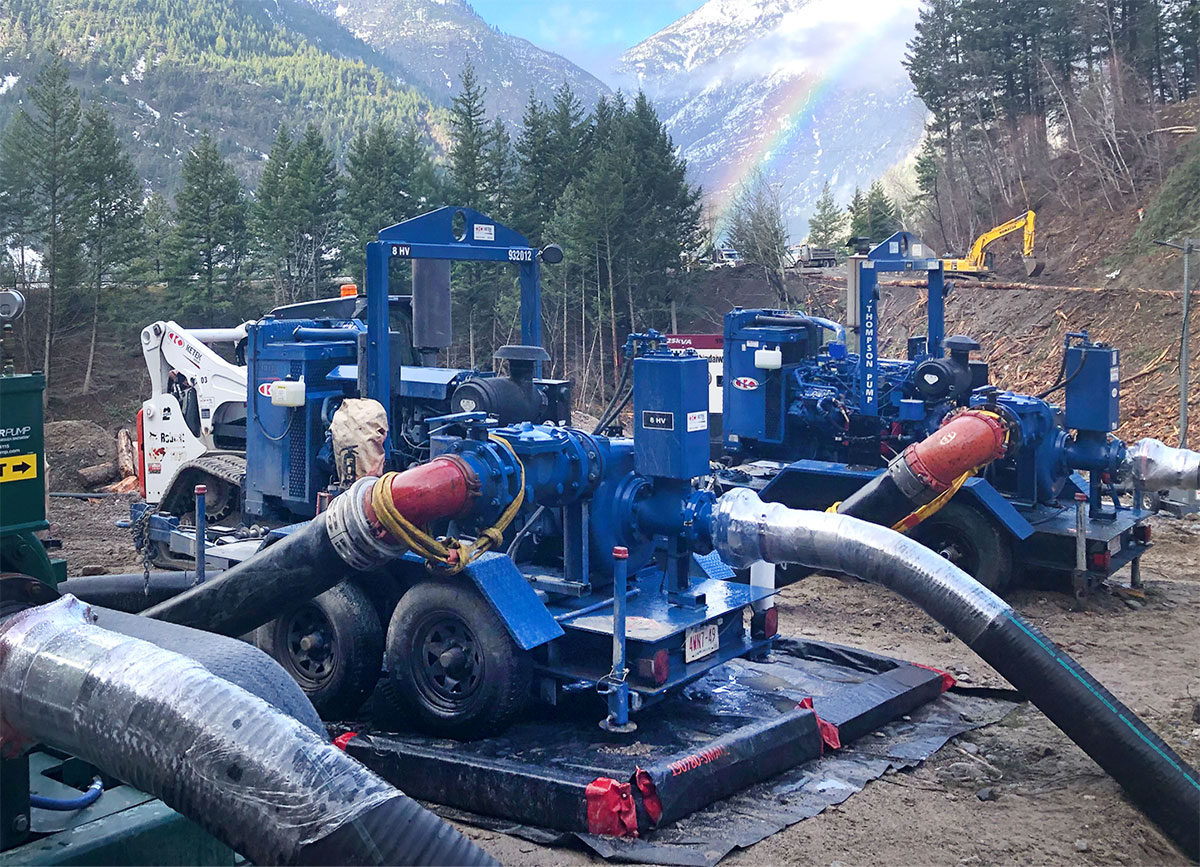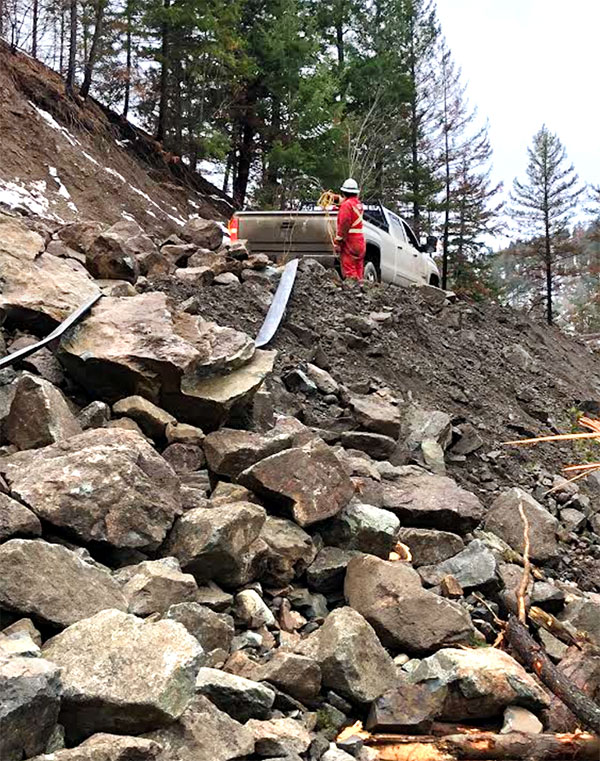 Ketek was able to get equipment on location and rigged up before the water levels reached a critical level. Shortly after Ketek was on location, the flow of water through the culvert system was completely blocked off by the settling slurry. Ketek successfully took control of the creek and safely diverted the flow across the highway through a system of diesel pumps, hoses and road crossings. With the flow of the creek diverted, our customer needed to address the slurry of water, logs and mud blocking the culverts.
With the help of the earthmoving crew, who was able to dig small burrow pits within the slurry, we were able to set up numerous small pumping operations to pump water out of the slide zone. With decreasing water levels in the slide zone, the slurry started to stiffen up which allowed the earth moving contractor to remove the debris from the culvert's entry. With the creek diverted and debris being moved out of the slide area, things were moving along fairly smoothly.
Ketek crews have experienced numerous challenges along the way, including weather extremes not normal for the area and ever-changing flow rates from the creek. Perseverance paid off and we can almost see the light at the end of the tunnel, not literally but figuratively. Crews are currently still battling the elements to keep the creek safely diverted and the debris moving out of the disaster zone.