Hazard Assessment – Training Course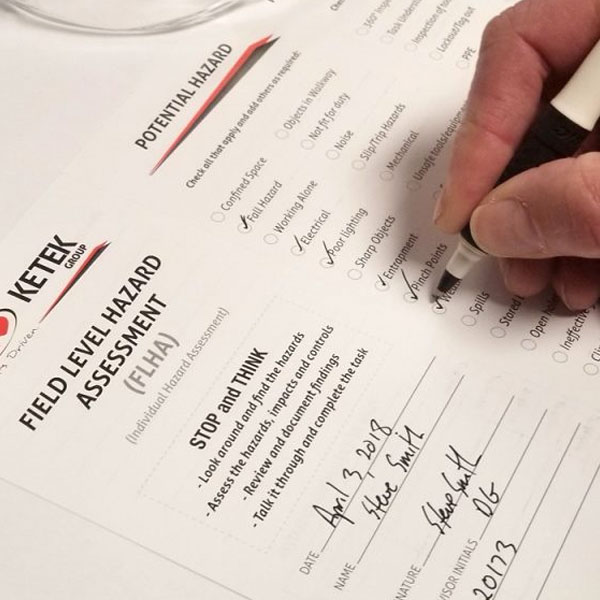 Hazard Assessment will follow a three-level process; informal, intermediate, and formal. This training will be conducted with various types of exercises, allowing the participants to test their knowledge in Hazard Assessment.
The intent of this course is to define and educate participants in Hazard Assessment, including in the proper use of the various tools used in this process.
Anyone required to complete or participate in a Hazard Assessment.
Hazard Assessment training is offered in-house at our training facilities:
Ketek Head Office – Edmonton
10457 184 Street NW, Edmonton, AB, T5S 1G1
Ketek Operations Centre – Edmonton
20204 110 Avenue NW, Edmonton, AB, T5S 1X8
Ketek – Fort McMurray
3001 Snow Eagle Dr, Fort McMurray, AB T9H 0J4
Ketek – Grande Prairie
41, 713068 Range Road 65, Grande Prairie, AB T8W 5E7
On-site course delivery
Hazard Assessment training can be provided at your convenience.
For all on-site training inquiries, please email training@ketek.ca
or call 780-447-5050
Course time: Approximately 4 hours
(includes practical component)
Hazard Assessment training course price:
$75.00
Advertised prices are based on course delivery within 50 km of Edmonton. Cost may vary based on client needs and location. Course length may vary depending on class size, student interaction, and skill level of participants.
Retail, Corporate and Preferred Corporate pricing is available.
*Course prices are subject to change at the discretion of Ketek Group Inc.
**All confirmed bookings will be honoured at advertised/quoted price at time of registration.
Upon successful completion of the Hazard Assessment course, a certificate of completion will be provided.
Re-certification: Every three years
All students are required to bring government-issued identification. If verification is not provided, the student will not be permitted to take the course.
Cancellation: 24-hours notice is required for all cancellations
Late arrivals that are denied entrance to the class, or who fail to attend the class without notification (no-shows), will forfeit the full course fee.
Qualified substitutions will be allowed up to the course start date in lieu of forfeitures.
Training in Edmonton, Fort McMurray and Grande Prairie
Training is fundamental to any successful business. Workers are continually exposed to new tasks, and with turnover and growth in many sectors of the economy, there is a constant influx of new workers being introduced to activities they have not done before. This knowledge and skill gap can be mitigated by a regimen of training courses.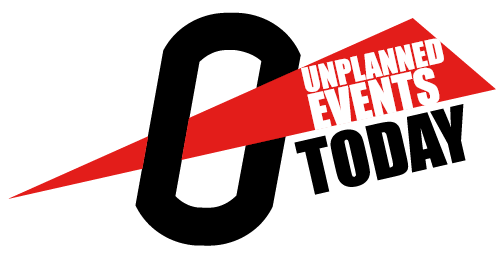 We believe that, through education, training, and encouragement, Unplanned Events can be prevented.